Here's what your subscription includes 2 new shows per week about the current restorations, rebuilds, and other projects that are taking place in Dales shop! Hundreds of shows from The Wheels Through Time Video Archive filmed between 2007 and today! 20 Clips from What's In The Barn! Exclusive discounts and offers on Wheels Through Time Apparel, Gear, and Events!
You can watch Dale's Channel on any smartphone, tablet, computer, or TV!  No cable to satellite required! *Watching on your TV requires streaming from your device in most cases.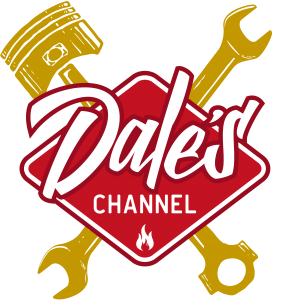 Includes access to over 350 shows from the WTT Video Archive and 2 new shows weekly
Dale's Channel offers a vast library of vintage motorcycle shows that explore every facet of motorcycling history from individual machines, to the parts inside of them, to the stories behind them!  Join Dale as he teaches you about the history of American motorcycles and how to preserve, restore, rebuild, and rejuvenate the great two wheeled machines of America's past.
Catch all new episodes on Sunday's and Tuesday's at 7:00PM Eastern Time!