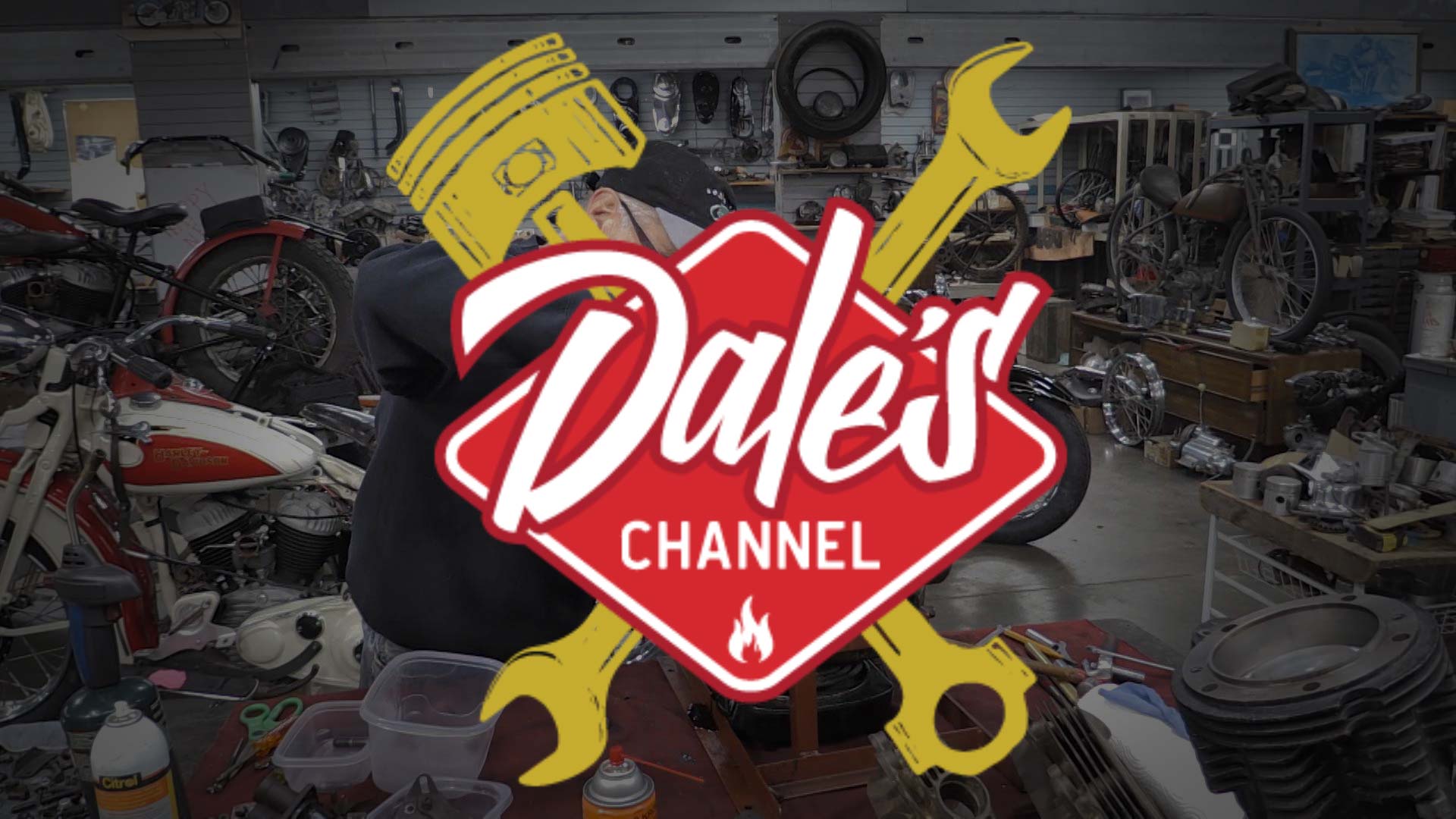 Hello and Welcome!
My name is Dale Walksler and I'm the founder and curator of The Wheels Through Time Museum in Maggie Valley, North Carolina. I film about the current restorations, rebuilds, and other projects that I have going on in my shop, totaling about 25 different makes and models from 1912 to 1950. I'll show you how to revive, fix, rebuild, restore, some incredible motorcycles. Don't take my word for it – check out the video below. I started filming these videos for educational purposes back in 2007 and have amassed a video library of over 400 shows which are now all available "on demand" for you to watch at any time with a subscription. A subscription is one time payment of $7.95 and will gain you lifetime access. If you aren't completely satisfied, kindly let our team know and we'll refund your bill. All of the proceeds from this channel help support The Wheels Through Time Museum. Thank you for supporting!
New season coming in late Fall!
Here's How Dale's Channel Works
Once you subscribe to Dale's Channel, you can watch the videos on several devices including your phone, tablet, computer, TV, and pretty much anything else you can imagine. If you're not savvy with electronics, don't worry!  We've made DalesChannel.TV very easy to navigate through and we will always be improving based on your feedback! If you have any difficulties, we'll walk you through step by step to help make sure that you are watching DalesChannel.TV on the device that you prefer!
The videos on DalesChannel.TV are broken up into over 50 categories which contain over 400 shows. You will get access to shows such as American Restoration, Reel School, These Old Bikes along with clips from What's In The Barn, and much more
Live Introduction
At the extraordinary Wheels Through Time Museum, Dale Walksler takes you back in time as he finds, fixes, restores, and races some of the rarest and most iconic motorcycles in the world. You'll see updates on Wheels Through Time along with content that you won't see anywhere else!